So after our quest for the ultimate trade with top star dj Diplo (in case you missed it read the article here, #tradewithdiplo) we figured this ended after we traded the epic baseball cap for his so called tour egg. But it happens to be we found some unexpected buzz online around this famous egg Diplo gave us.
To create a context here, this egg is a real thing. It even has its own Instagram account!
Besides that, just search for #touregg and you will find that the egg has had a better life than most of us plain mortals. Its been given nothing but extraordinary treatment.
Obviously people are following the awesome adventures of tour egg and want to know all about it. Good to know is that Diplo's been very active on social media. He always does this little Q&A with fans who are curious about his aspirations, his last breakfast or in this case the urgent question: 'What happened to tour egg?'
Except, unlike what Diplo says, the so called groupie was our lovely Linda (at Lowlands). And although she seems a little bit dazzled by the fact she receives an egg, we would   like to think this was a fair trade.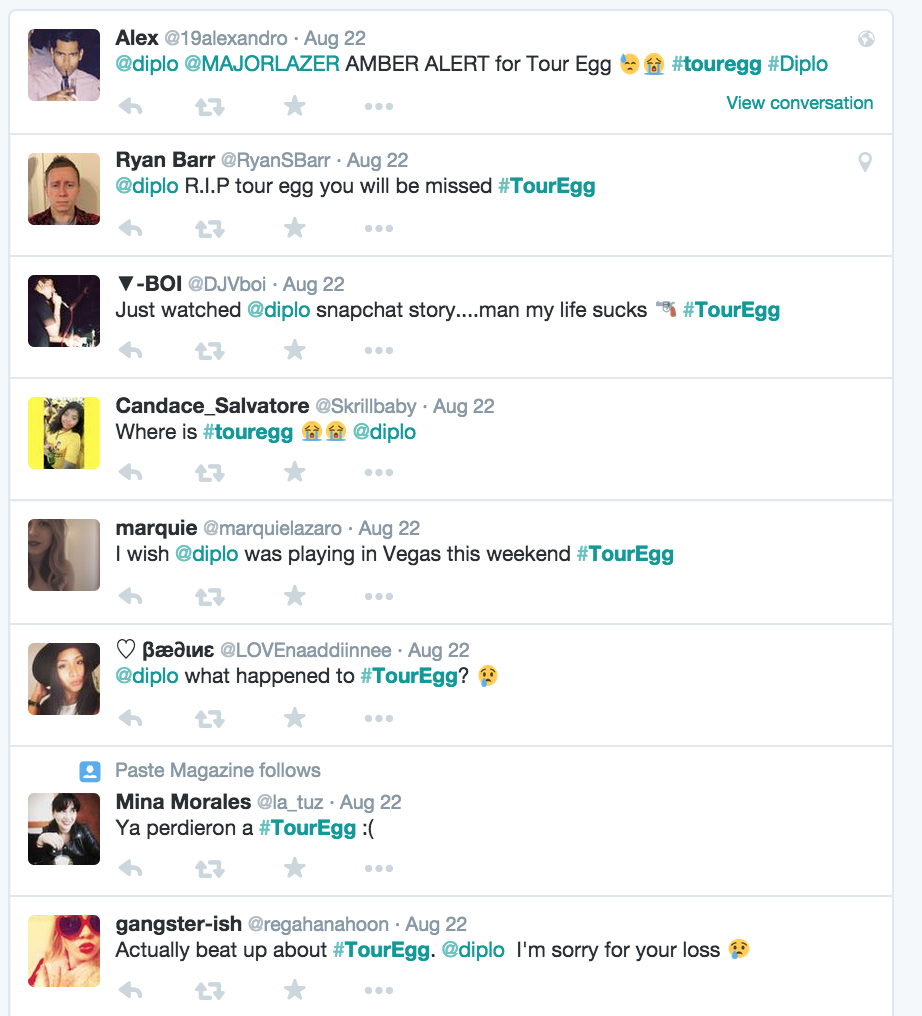 Most of his fans already knew the egg was given to us, since it got posted on Snapchat. Anyhow, and this must be said, we're very sorry for breaking the hearts of all those true fans, but we can guarantee you all that we've been taking care of the famous touregg and are honoured to have it at our office!